Reebok
Always Visible, Never Predictable
Whether you rock the classics or high-performance gear, always sport the unexpected.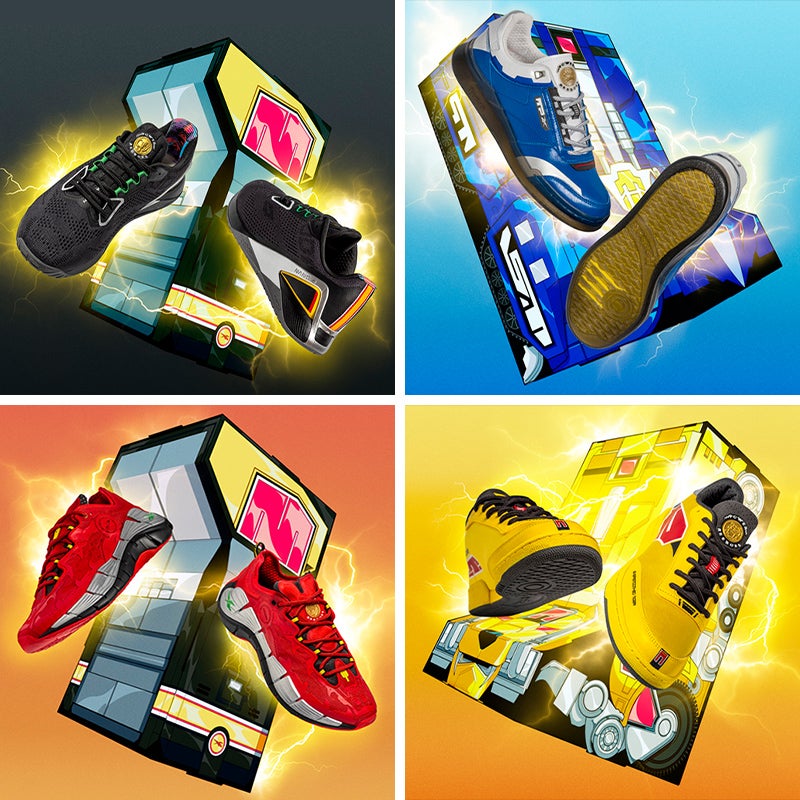 It's Morphin' Time!
Suit up and hop in your Zord with the Power Rangers X Reebok Collection.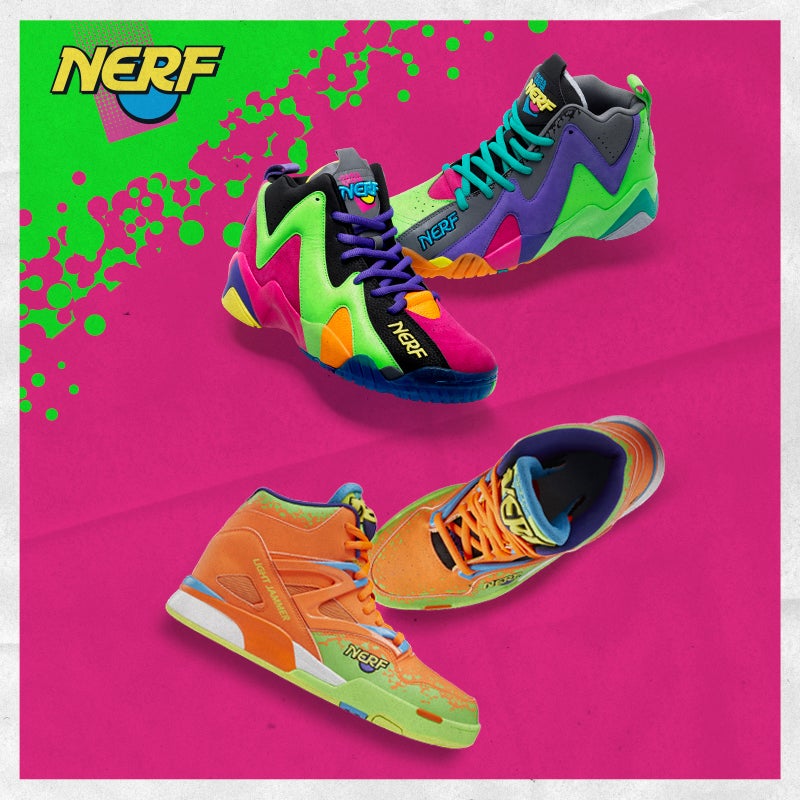 It's NERF or Nothin'
Inspired by the iconic light-up NERFOOP and big bad backboards, Reebok x NERF is here.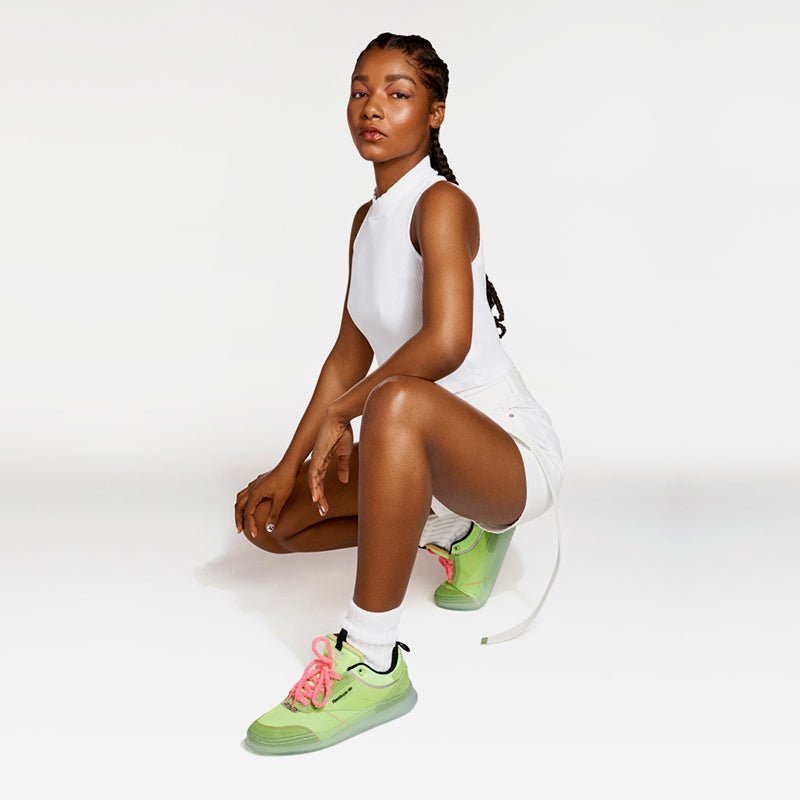 MAJOR REEBOK BY DANIEL MOON
The iconic LA hair colorist is taking his art to classic Reebok kicks in full color.
Pump Up Your Game with Reebok
Sneakerhead and streetwear culture wouldn't be where it is today without Reebok. The sneaker giant is responsible for some of the most memorable shoes of all time, inspiring legacies in athletics, urban fashion, and hip-hop culture. Today, Reebok builds upon its legacy with innovative new kicks, remixes of old favorites, and bold but comfortable sportswear.
If you're a fan of Reebok, you're probably a fan of the classics. Basketball megastar Allen Iverson's Question signature shoes are some of the most iconic sneakers of the 90s, remaining popular to this day from a wide variety of colorways and rereleases. Iverson's confident, defiant personality shone through in the Question's unique design, inspiring several follow up models, collabs, and an 'Answer' line of shoes.
For other throwback Reebok kicks, look no further than their iconic Classic Leather line. Made with premium, durable materials, these shoes can stand everyday use whether you're wearing them to the gym, on a hike, or at the office. Classy and versatile, Classic Leather kicks pair well with nearly any look. Their clean, timeless silhouettes lend themselves well to a huge variety of models and colorways, giving you plenty of options to showcase your style and personality.
In addition to sneakers, Reebok also has hoodies and shirts available. With throwback colorblocking, versatile designs, and durable materials, Reebok sportswear lets you look as good as you feel, whether you're working up a sweat or relaxing at home.
No matter past, present, or future, Reebok will always have a place as one of the biggest names in sportswear. Expand your collection at Champs Sports today!