PUMA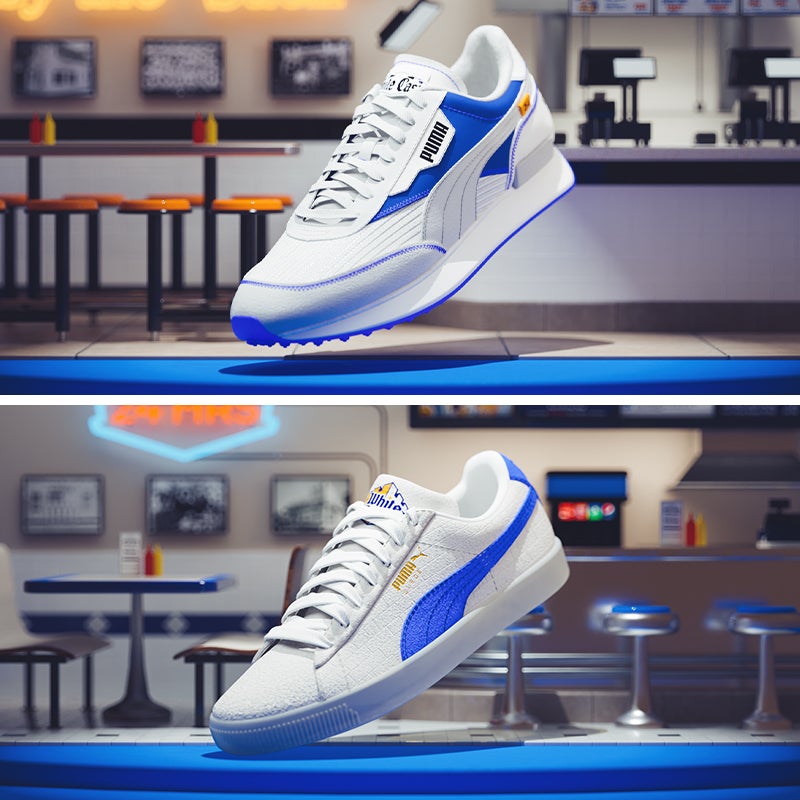 Order Up
Long live sliders. Celebrate White Castle's 100th birthday with PUMA X WHITE CASTLE.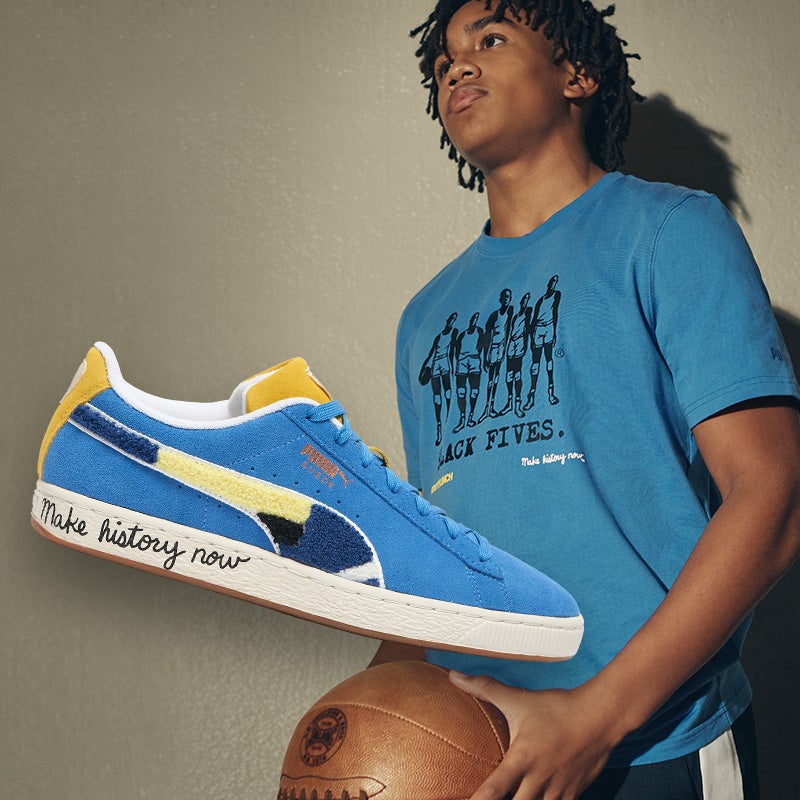 History in the Making
Celebrate the teams that truly changed the game with the PUMA X Black Fives collection.
____
Icons Collide with PUMA
For decades, PUMA has been all about honoring the legacies of the past while looking forward to the future. Never content to rest on their past successes, PUMA is constantly improving their beloved designs with cutting-edge technology, mixing timeless kicks with modern comfort and performance.
Comfortably Classic
If you've always leaned towards retro sneakers, PUMA has quite the collection for you. Originally released in 1968, the PUMA Suede is the definition of timeless. The clean, minimalistic silhouette and versatile, comfortable design has long made this shoe one of the most beloved sneakers in the game.
From being some of the most popular basketball shoes around to becoming an icon of hip-hop fashion, this shoe has truly gone through it all. Grab a pair today to stay ahead of whatever's next for the iconic sneaker.
Other retro icons like the Future Rider or the RS-X line show how timeless PUMA's designs truly are. Step into a pair of classic PUMA kicks today.
Rooted in the Past, Built for the Future
Though PUMA has released plenty of all-time classic designs, they've never been one to coast off of past successes. They're always tweaking and improving their iconic designs with the technologies and comforts modern customers expect.
Popular lines like RS-X get several new models and colorways a year, innovating on the design that's been a streetwear staple for decades. Other shoes like the Cali Rider and Sky Dreamer take fan-favorite designs and update them with modern design trends and cutting-edge technology.
If you have an appreciation for the classics, but always find yourself looking forward to the future, PUMA has the kicks for you.